Connecting your money to what is important to you.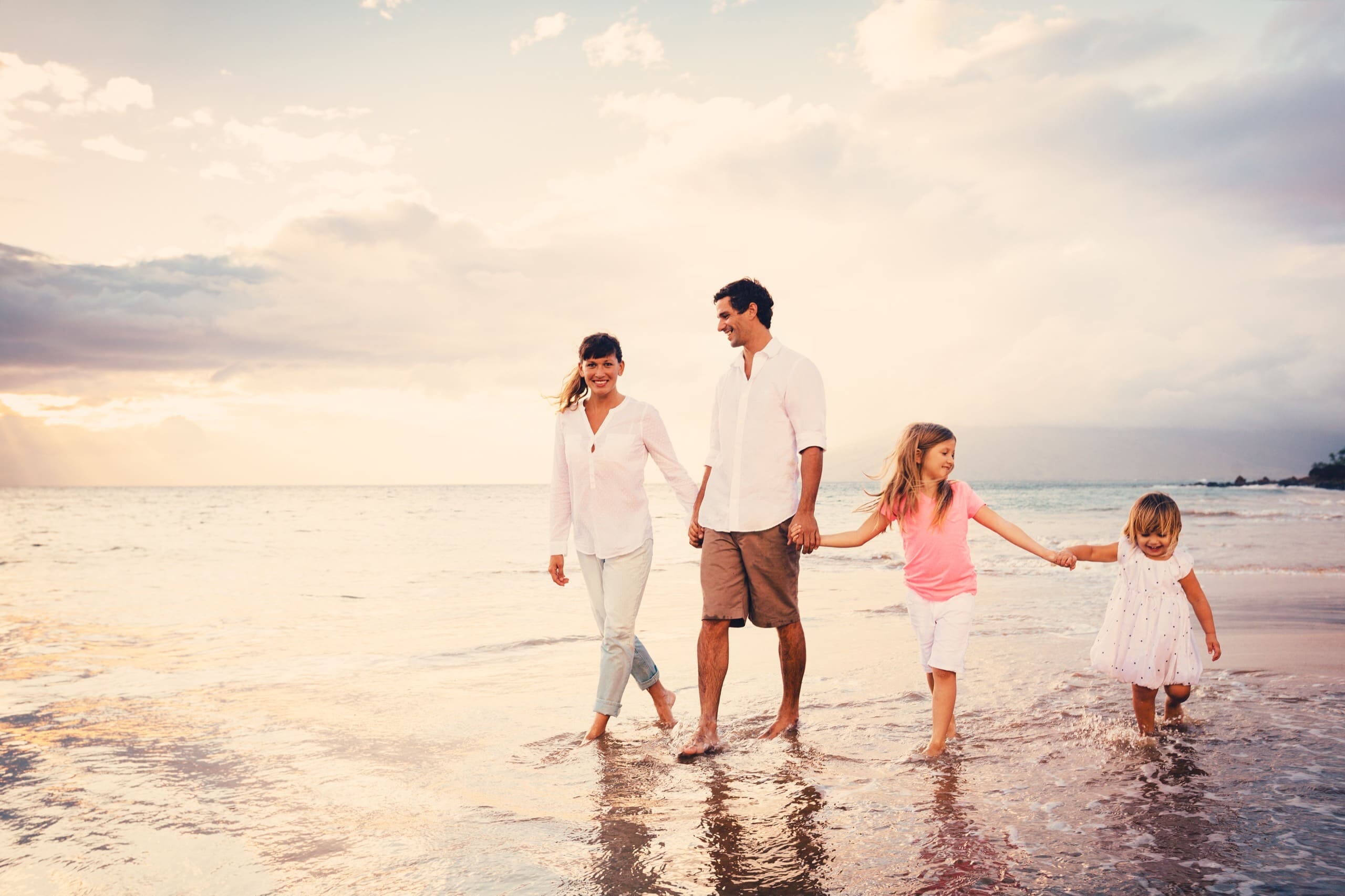 The most important decisions often are around planning, not your investments. At Riverfront Wealth Management, we view planning as the foundation of the advice we give. Our conversations and open client relationships often lead to planning topics well beyond investments.
Your comprehensive plan will help you see all the possibilities of what your money can do so you can live life with confidence.
Over the years, we have developed sophisticated techniques in the planning topics that matter most to our clients. For complex wealth management challenges that require elevated services and capabilities, we embrace the value of a team approach to address your unique challenges and opportunities. We tap our team of specialized professionals and leverage the vast resources of Wells Fargo & Company.
We coordinate with your other professional advisors such as attorneys, accountants, and trust administrators to help ensure your plan is cohesive and addresses the many facets of your financial life.
Wells Fargo Advisors Financial Network is not a legal or tax advisor.
---
Investment Planning
Going beyond the numbers
No one investment solution fits all. We tailor your investment portfolio based on your life goals, needs, time frame and financial objectives. As your portfolio managers, we are guided by fundamental research conducted by our team, Wells Fargo Securities, and external research firms. Guided by this collective insight on market conditions, we tailor the portfolio to fit your individual investment plan. We continue to meet to review your portfolio and evaluate the markets to help ensure that it remains on track to meet your goals.
Retirement Planning
Planning for what's next
Whether you're just starting to plan for retirement or close to your retirement end date, one thing is true: you need a plan. Our retirement planning services are designed to allow you to identify your specific retirement goals and develop a plan to help you achieve them. We assist in managing all aspects of your transition from working to retirement, such as balancing the need for a predictable cash flow and your desire to leave a legacy. You also have the flexibility to adjust your plan as necessary to financially support your desired pre- and post-retirement lifestyle.
Education Planning
Investing in the future of a child
Which accounts or combination of accounts is the best choice for your family? Let us help. We provide analysis to enable you to determine approximate costs and identify the appropriate tax-efficient strategy, whether a 529 Plan, an Education IRA (also known as Coverdell), a Custodial Account, or another method.
Tax Planning
Keep more of what you've earned
Just like your investment portfolio is unique, so is your tax plan. While there are many different tax management strategies to consider – such as tax loss harvesting, charitable giving, exemptions, and deductions – the ideal place to start is determining the changes that will be best for your overall portfolio. With your portfolio strategy and long-term objectives in full context, there are several tactics we can use to potentially minimize tax liabilities.
Our team will provide you with an independent investment perspective on various tax and estate strategies you may be considering and refer you to qualified tax specialists. Although we do not provide tax or legal advice, we would be happy to work with your outside professionals.
Estate Planning
Supporting your legacy for generations
RiverFront Wealth Management will review your current estate plan to ensure it is up-to-date and properly aligned with your goals and objectives from an investment perspective. This includes planning for the successful transfer and distribution of your assets so you know your family members will be cared for and your wishes will be followed. Our team will help you integrate your investment and estate plans or evaluate potential strategies regarding wealth transfer planning.*
As you age, you may be asking yourself, "What is the best way to transfer my family's values and wealth to the next generation?", or "What positive impact can my family make on the community in which we work and live?"
You've been accumulating wealth for most of your life and you've been dutifully supporting your loved ones, but part of your legacy can also be attributed to supporting future generations or charitable interests. You are provided with a unique opportunity to continue sharing your successes, and we are here to provide you with a customized investment strategy that is built by coming to a full understanding of your family's dynamics and your financial landscape.
---
*Trust services are available through banking and trust affiliates in addition to non-affiliated companies of Wells Fargo Advisors. Wells Fargo Advisors and its affiliates do not provide legal or tax advice. Any estate plan should be reviewed by an attorney who specializes in estate planning and is licensed to practice law in your state.
Business Planning
Creating the road map for your future
Transitioning out of your business requires a plan. The transition of a family-owned business from the founder to the next generation can be strenuous. With a well-defined business succession plan in place, much of that strain can be alleviated. It's likely that you won't be running your business right up until the end of your life, and therefore it is worth both the effort and the difficult conversations to conclude what will happen to your business upon the retirement you've rightfully earned. With the help of our experienced advisors, we will outline the plan and create a road map for your future so you will be fully prepared for a smoother transition.
Charitable Giving
Thoughtfully considering what your wealth can do
Gifting strategies are important wealth management decisions. Our experienced team can help you consider a plan to distribute your personal assets. Monetary gifts to your children or other loved ones can create nest eggs for the future. Donating to charitable organizations can help you support the causes that are most important to you.
We are happy to work with you in collaboration with your other advisors to discuss potential tax-saving strategies.
Risk Management
Life can be unpredictable
What if? We believe insurance protection is a crucial component of a comprehensive, long-term investment plan. Because your financial future depends on a variety of uncontrollable circumstances, we provide you with access to a wide range of insurance coverages that can protect your financial security by helping with unforeseen costs and losses. These include disability, life, and long-term care insurance. We will also review your existing insurance policies.**
---
**Insurance products are offered through nonbank insurance agency affiliates of Wells Fargo & Company and are underwritten by unaffiliated insurance companies.